About Us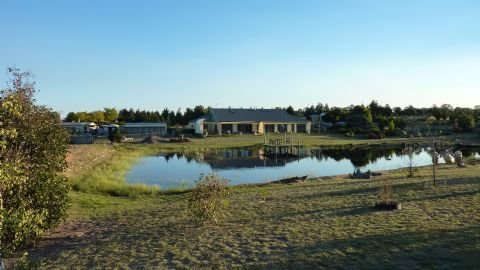 Mike and I commenced our relationship with Bull Terriers in 1973 when we bought our first Bull Terrier in Darwin. Since then we have always had this engaging breed.
We have had and continue to have success both at Specialist Bull Terrier Shows and at All Breeds Shows with In Show wins at both.
Our dogs enjoy a country lifestyle - love swimming in the dam, lots of fresh air and exercise and of course the run of the house. Whilst they are show dogs they are still very much part of the family as you can see from the photo of Purdie and Di on the dam.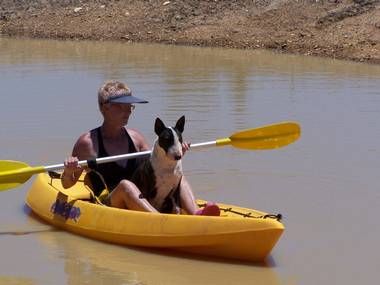 We are also interested in collecting Bull Terrier memorabilia and old Bull Terrier books - we have been doing since the purchase of our first dog in 1973.
We are firm believers in showcasing the breed and regularly attend the Pet Expo's in Canberra. See the photos below: